Amending Event Portal Parameters
Once the Event Portal has been installed it is possible to amend any of the parameters that were set during the installation if required.
To access the parameters you will need to go to Start > Configuration > Email & Integration > Event Management. This will load all of the Parameters and your current settings.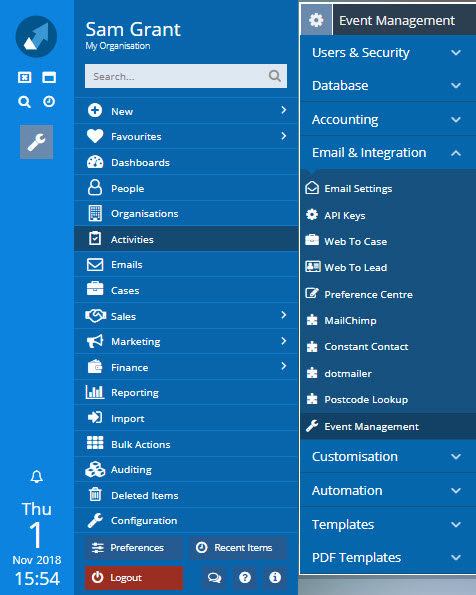 From here you can then access six different menus that relate to various parts of the Plugin:
Parameters - this page is mostly comprised of settings that control the look and feel of the Portal.
Email Configuration - the Email Account and templates being used by the Event Portal
System Picklists - Which picklists are used throughout the Portal such as Dietary Requirements and Countries.
Password Policy - Control how many characters and what type of characters must be used in Portal User passwords.
Info Texts - Customise any information text that appears throughout the Portal, such as at the top of the Order Details page.
Custom Field Mappings - here you can can edit existing or add new Custom Field Mappings that are set within Workbooks.