September 2017 Release
Release date: 23rd September 2017
This release focuses on upgrading the underlying framework in Workbooks in readiness for our new User Interface. The new User Interface will provide significant benefits to the platform including the ability to provide the option to have a 'modern theme' and provide a common UI across desktop, tablet and phone. We are working hard to have the new UI ready for launch in the next few weeks. This will launch initially to a set of 'early-adopter' customers. If you would like to be included in the 'new UI early adopter' program please let us know by emailing support@workbooks.com.
We'll provide further information about the release date for the new UI nearer the time.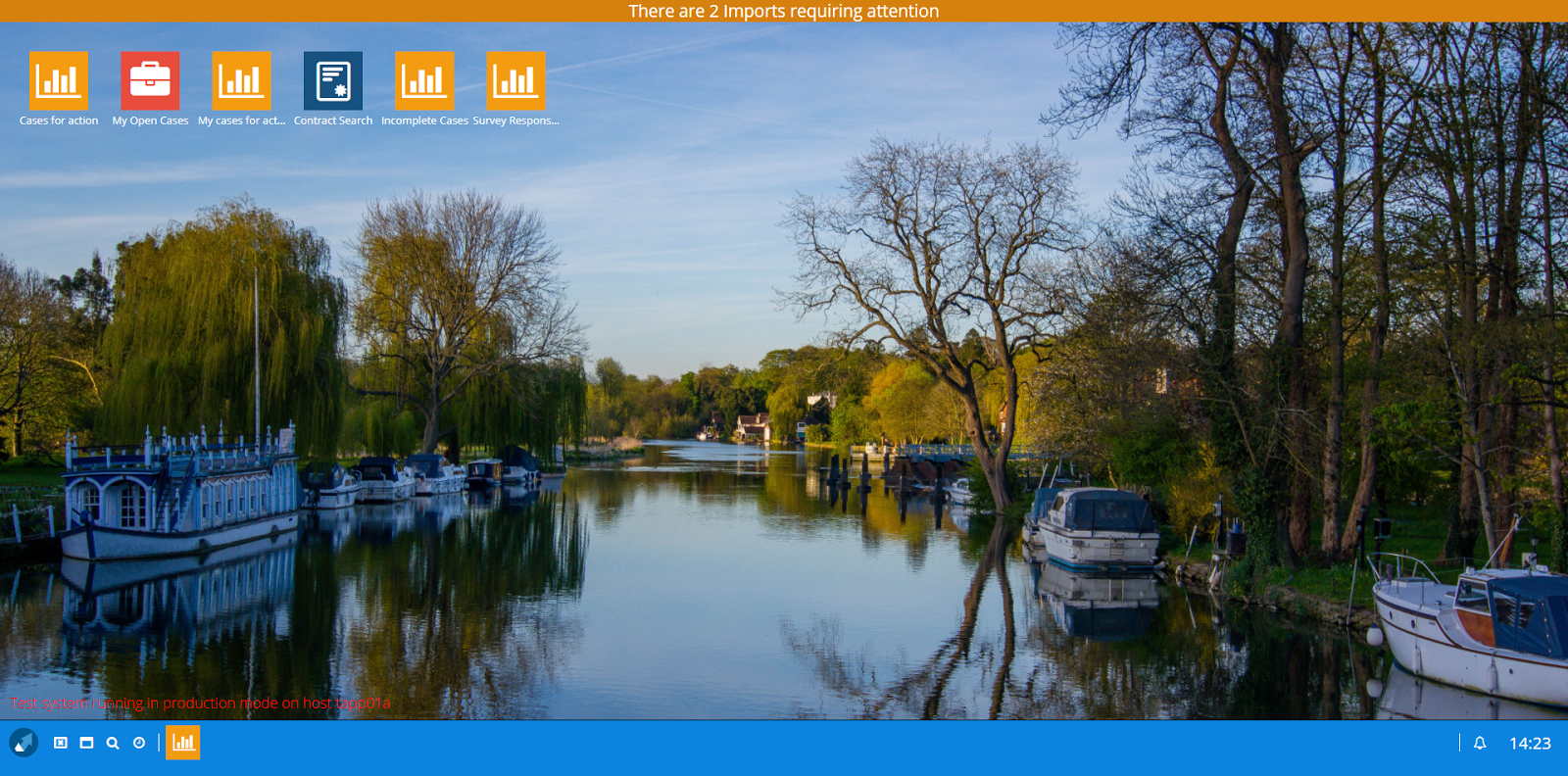 Two new Online Activity Types added
We've added two new Online Activity Types which will be used by GatorMail when creating Online Activity records:
The Click Through Type will be used by GatorMail to record when someone has clicked on a link in an email. This would have previously been set to Web Page View, but now allows you to differentiate between the two actions.
The Referral Type will be used when someone clicks on the 'Send/Refer a Friend' link in an email you have sent via GatorMail.
Track Bounced Email Addresses
GatorMail will now tell Workbooks if an email has bounced, and will record this in a new checkbox on the Person or Lead record. You can then add this column to Landing Pages, Marketing Campaigns, Mailshots and Mailing Lists. You can also update this field using Bulk Update and via the API.
Option to delete Posted Transaction documents added
It will now be possible to delete Posted Transaction Documents (Quotes, Invoices and Contracts etc.). We have created a new setting in Database Settings (Start etc) which System Admins can enable to allow certain users to delete Posted Transaction Documents. These users also need to be given the Capability Delete Posted Documents, this Capability has been automatically assigned to the System Admin group.

Note: A System Administrator can also grant this Capability to any other User Groups, but we advise against this as Posted documents should only be deleted when absolutely necessary. You should contact Workbooks Support if you are unsure prior to using this feature, particularly if you synchronise your transaction documents with a third party system e.g. Sage. Deleting transaction documents in Workbooks which have already been synchronised to a third party system will mean that your two systems will not reconcile. You should NOT delete posted transactions which have been sent to a customer and form part of your legal accounting history e.g. Invoices or Credit Notes.
Extension of Exchange Rates
We have now changed the behaviour of Exchange Rates to allow for more flexibility for Customers that are working across multiple currencies.
Currently, when adding additional currencies to your Own Organisation, exchange rate conversions are set up between the additional currencies and your default currency. Now, when an additional currency is added, conversions will be set up to and from all existing currencies, not just the default one.
For example, if your default currency is GBP and you add USD and EUR as additional currencies, you would have had conversions as follows:
GBP <-> USD
GBP <-> EUR
You will now have additional conversions:
USD <-> EUR
If you already have additional currencies configured, the extra conversions will be added automatically during the release update. The exchange rates used will be taken on Friday evening. You may update the exchange rates at any time via the Configuration > Accounting > Exchange rates screen.
This allows the currencies used for products, transaction documents and your default currency to all be different. For example, if your default currency is GBP you can now cost a Product in USD and sell it in EUR.
Additional Security via Login Protection
It is now possible to add another layer of security to your Workbooks Account. All customers will now have the option to activate "Login Protection" to restrict Users from logging in from unrecognised sources. By default this setting will be switched off for all existing customers and can be activated in the Configuration Menu under Users & Security.
Login Protection validates a login attempt by verifying either the User's IP Address or a Cookie that is stored on the local device. If a recognised IP or Cookie is not detected on login, a verification email is sent to the User's email address so that they can verify their login attempt.
Control whether you want to allow breached passwords
You can now control whether Users can use a password that has previously been seen in a security breach. By default, such passwords will no longer be allowed, but you can choose to allow them by ticking the box within Configuration > Users & Security > Account Settings - we strongly advise keeping this check in place. Further information about breached passwords can be found in our Forum.

Database setting available to retain Assigned to value when copying from a Lead
By default, when converting a Sales Lead to a Person, Organisation or Opportunity, the Assigned to Name will be set to the person who converted it. You can now select whether you want the Assigned to Name on the converted Lead to be retained instead within Configuration > Database > Database Settings.

Improvements to the Asset Library
We've made some changes to the Asset Library screen to make it more consistent with other Landing Pages. Groups are now called Categories, but work in the same way, but rather than being displayed at all times, can be accessed via the Categories button at the top of the window.
You'll now also be able to sort, filter and save views, and the results will be split into pages like with other Landing Pages.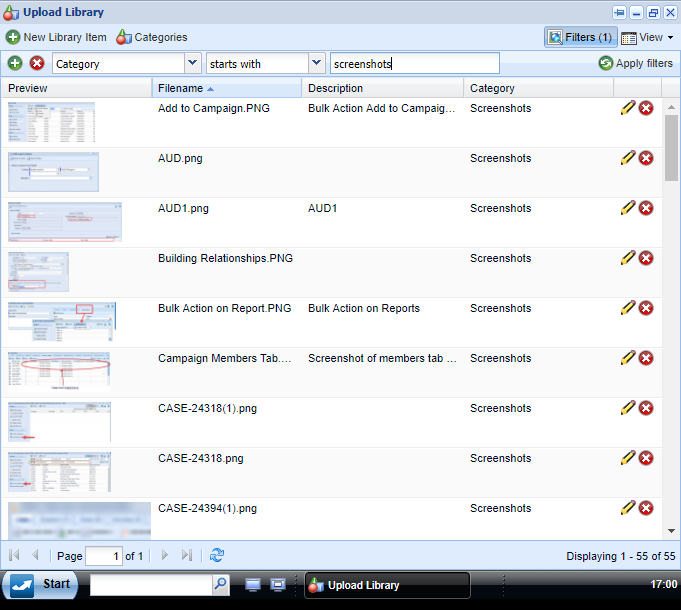 New fields added to records
Comments field added to Sales Leads - There is now a Standard Field for Comments that can be added to Sales Leads. This will be hidden by default and can be added by amending your Form Layout. Any information entered into this field will copy across to an Opportunity during conversion.
Field added for Skype name - A Standard Field has been added to Sales Leads, People and Organisation records to record the Skype name. You can then select to call using Skype and also add a phone call Activity. This field will be hidden by default, and will need to be added to your Form Layout to use.