Linking your Workbooks Account to Zapier
Within Zapier, you can do this either by going to Connected Accounts and searching for Workbooks: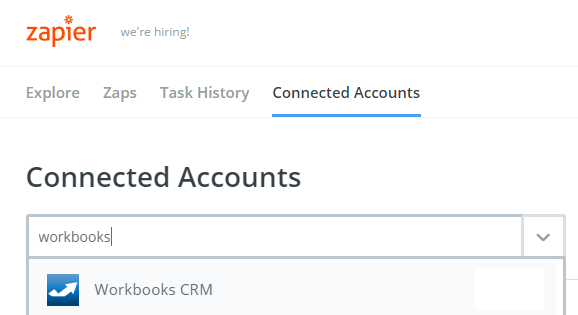 or you can do this within the set up of Zap using the 'Connect a New Account' button: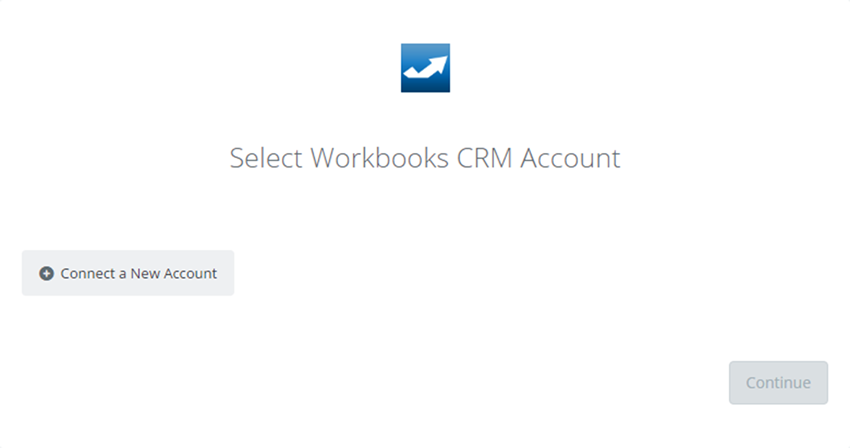 Either option will pop open a new window, asking for an API Key: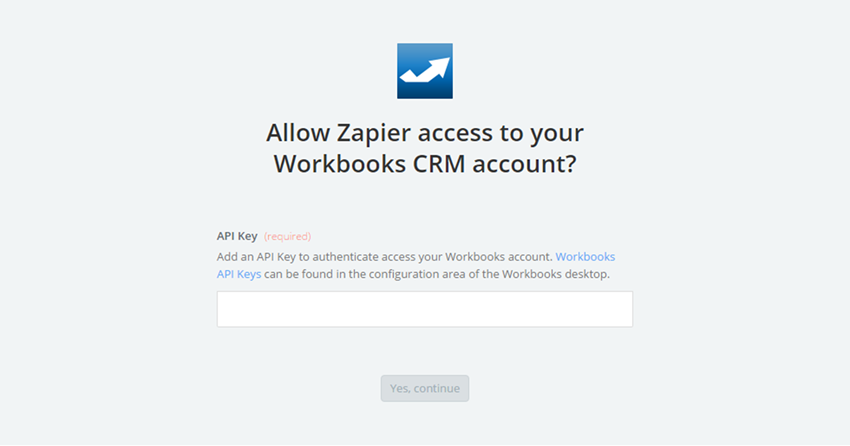 You need to create a new API Key within Workbooks. Go to Configuration > Email & Integration > API Keys and click 'New API Key':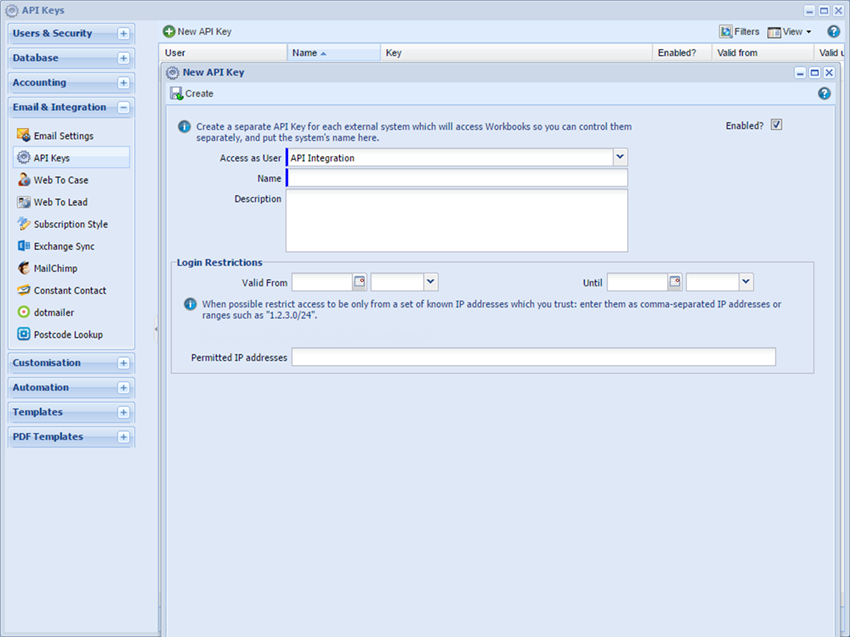 Name the Key appropriately, click 'Create', and then copy the API Key that it generates into the Zapier pop up Authentication window. After clicking 'Yes, continue', Zapier will then connect to your Workbooks and test the connection. You will see a green success message if the test is successful.