Configuring Organisations to use the Creditsafe Integration

The Creditsafe Plugin will create 12 new Custom Fields on an Organisation Record, 11 of these can be added to your Organisation Form Layouts and the twelfth will be added as a Tab on the Form Layout.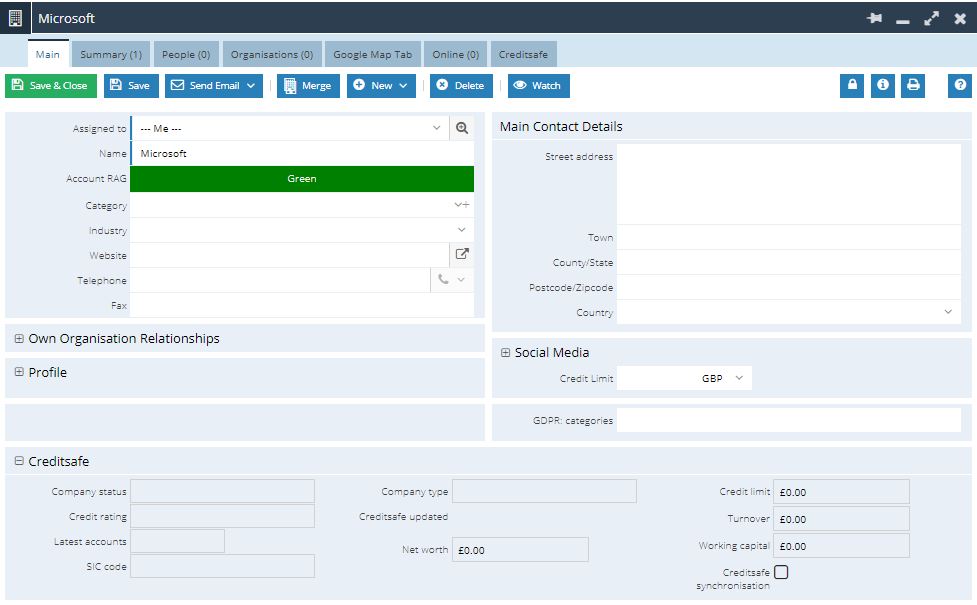 The creation of the Fields is based on a case sensitive exact name match, for example if you have a Field on Organisation Records called "Credit Limit" then the integration will still create a new field called "Credit limit".
These Fields can all be easily identified from Start > Configuration > Customisation > Record Types > Organisations > Fields and applying a Filter for Fields Created via is Action Creditsafe.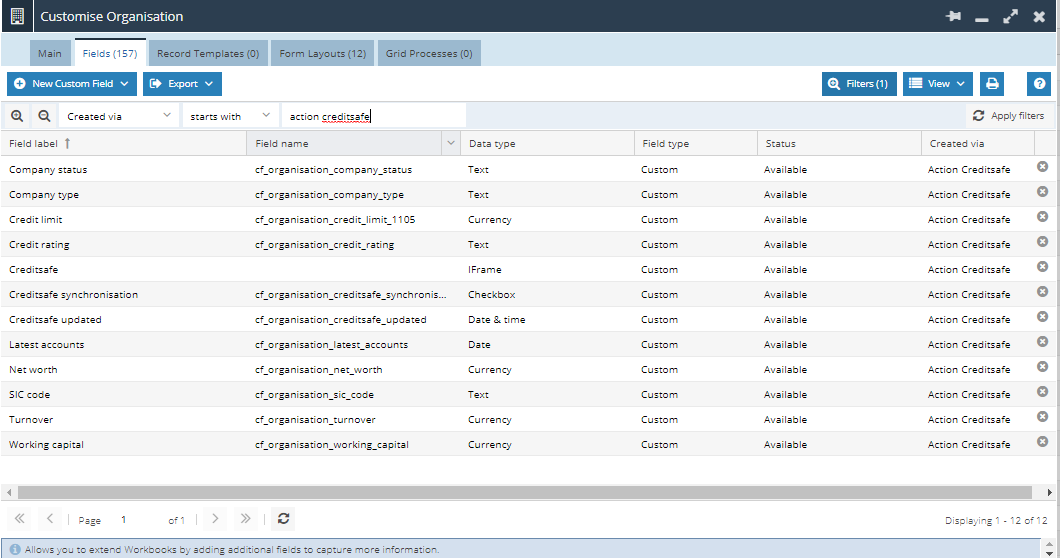 Configuring the IFrame tab
The Plugin will create an IFrame field called Creditsafe you will need to ensure that the Modifies the Record checkbox is checked. This will allow the Creditsafe information to update Fields on the Organisation Record.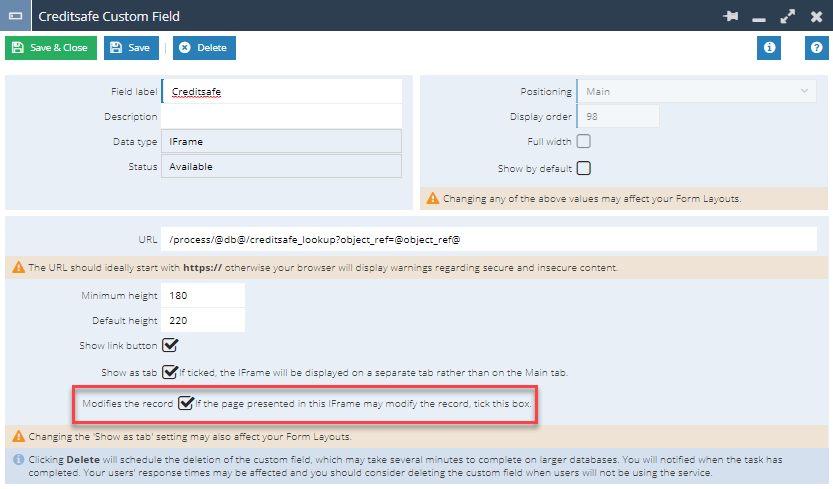 Once this setting is configured, you will need to turn on the tab or reposition it as needed on each of your Organisation Form Layouts.

Once the IFrame has been added you can then configure the rest of the Fields for each Form Layout that will need to display the Creditsafe data. We recommend that these Fields are set to Read Only on the Form Layout so Users do not mistakenly update the Creditsafe data.