In common with other email software, you can set up Email Signatures within Workbooks.
Email Signatures can:
include pictures (your company logo, for example).
be typed directly into the body of an email or be pasted in in HTML format.
be defined as the Default signature to apply automatically to any email you create in Workbooks.
be combined with Email Templates to make the template look as though it's specific to an individual.
Tip
You can create multiple Email Signatures for use in different situations.
Creating an Email Signature
Click on Preferences > Email > My Signatures > New Email Signature.
Give your signature a name and enter the content in the Email Body, editing it as you would a normal email (for more information on editing emails, including information about adding images and hyperlinks, click here.)
Tick the box next to Default Signature if you want to use this signature on all emails.
To make this signature available for use, remember to click Activate, which will also close the window.
Default Signatures
If you have multiple Signatures saved within Workbooks it is possible to select a default Signature. The signature selected will be automatically added to any email you are forwarding or replying to;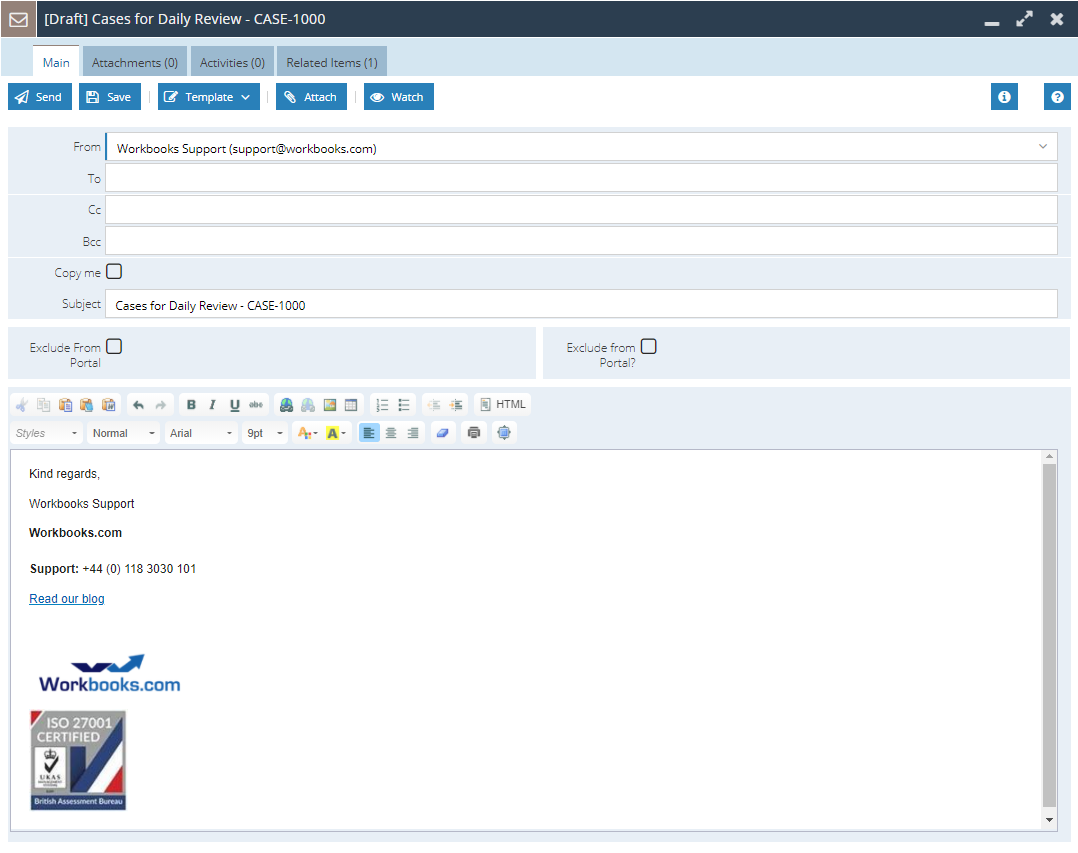 If an alternative Signature is selected by using the 'Template' button at the top of the email window then the default signature will be replaced with the signature selected
Related content
An overview of how to add recipients, attachments and links to emails you send from Workbooks
Send your emails en masse using Mailing Lists
Use Mailing Lists or Mailshots to send multiple emails at once