To set up the integration, install the Telephony Integration Plugin into your Workbooks database. As a System Admin, click Start > Configuration > Automation > Plugins > Add Plugin. From here, select Script Library and then Telephony Integration. Select Install to begin the Plugin Installation.
Step 1 of the Plugin asks for confirmation to go ahead with the installation. When you click continue, a number of Custom Fields and Automated Processes required by the integration will be automatically installed. More information on the configuration that is created can be found here.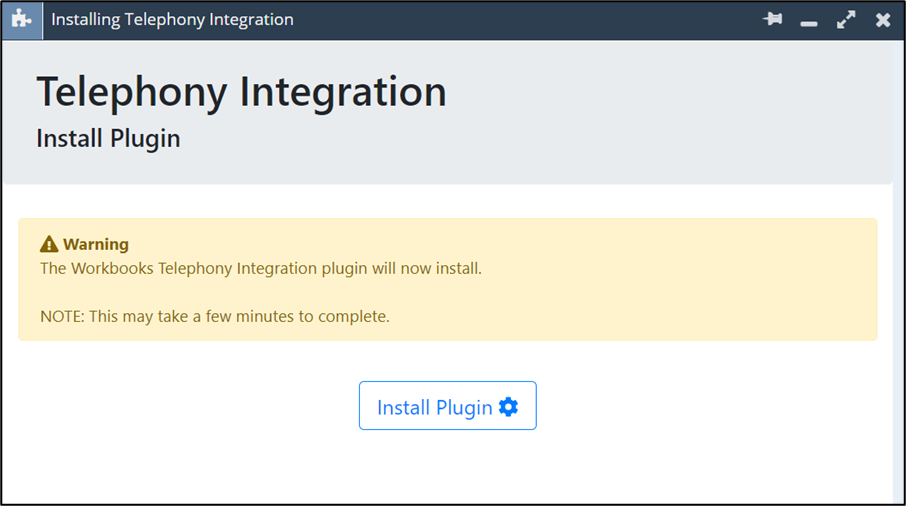 Once the installation is complete and a success message appears, close the installation window.