What gets synchronised?
The WESS can automatically synchronise three record types from Workbooks to their corresponding object in your email client: People, Tasks, and Meetings. The WESS can also pull through these objects from your email client, alongside emails, into Workbooks by using the Workbooks category within your email client.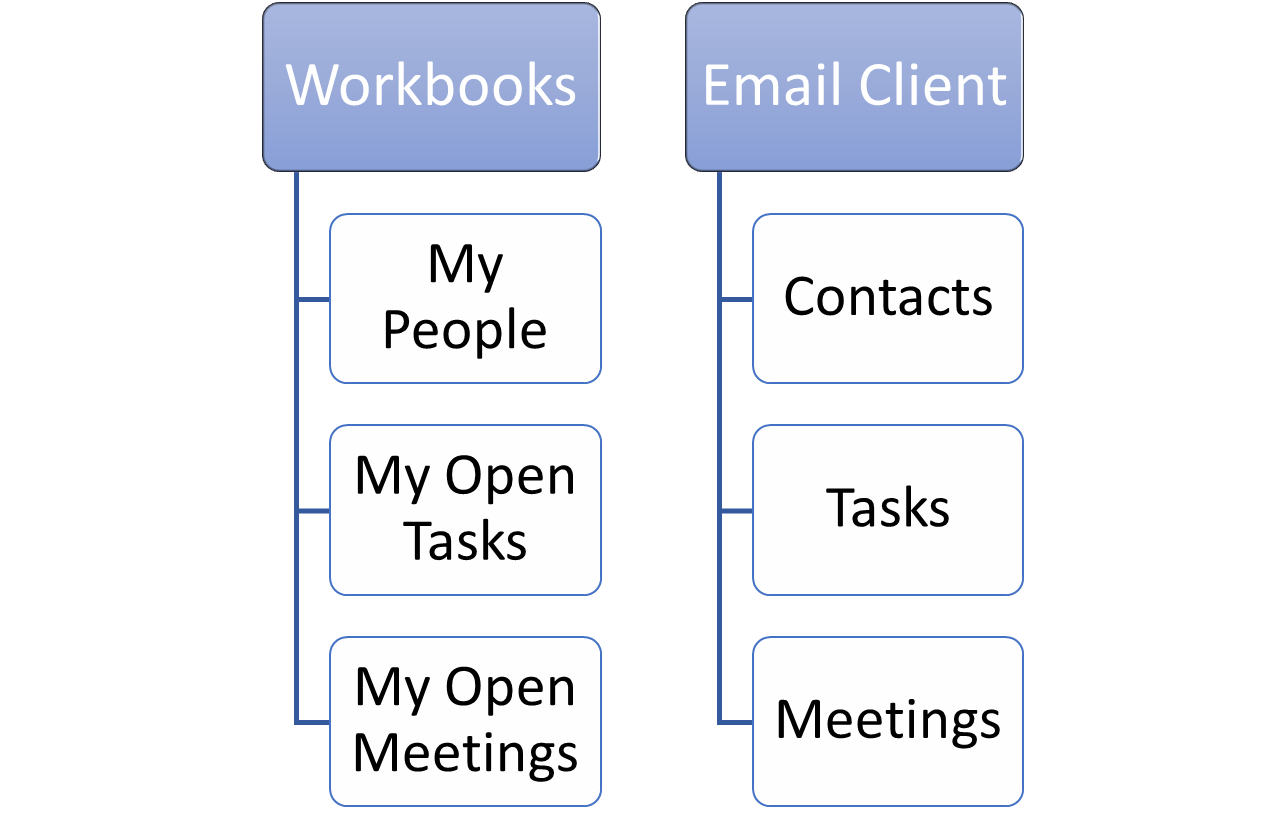 You can also have the WESS synchronise records that aren't in these views by creating an additional View on your People/Activity Landing Pages called 'Exchange Sync'.
The Workbooks Outlook Add-in can access several record types in Workbooks, allowing your Users to easily link emails to specific records, and update information stored on those records within Workbooks. The Add-in can access People, Tasks, Meetings, Cases, Organisations, Sales Leads, Opportunities, and Email records within Workbooks.
Related content
How you can use Outlook Rules & Categories to sync emails with the WESS.