How to Enable Compliance Records
Compliance records are available as an additional Module on all Customer Databases. By default they have been turned off, but can be activated by a System Administrator via Start > Configuration > Users & Security > Licences & Modules > Modules. The module that needs selecting is called 'Compliance':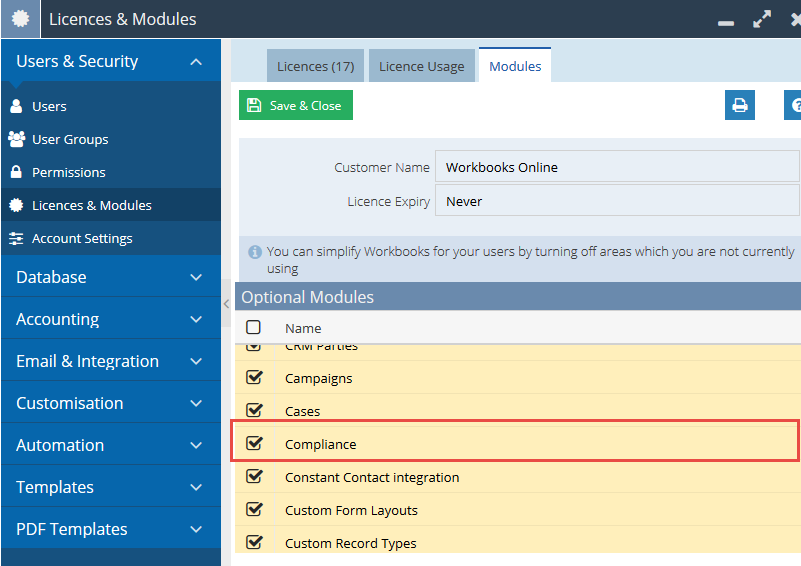 There are additionally three Capabilities that control Compliance records. 'Modify Compliance' & 'View Compliance' allow Users to view, create and change the state of the Compliance record associated to a Person or Lead; these are available in the Everyone Group by default. System Administrators will have the Capability to 'Create Compliance' records through a Bulk Action.