There are two ways to add a contact to Outlook:
NOTE:  You may see a browser prompt asking if you want to leave your current page.  Click yes (or the equivalent) to accept this.  
Both methods will download a vCard for the relevant Person.  Click on it to open a card like the one below.  If you want to modify any details you can do so, then click Save & Close.  This adds the contact to your Outlook contacts.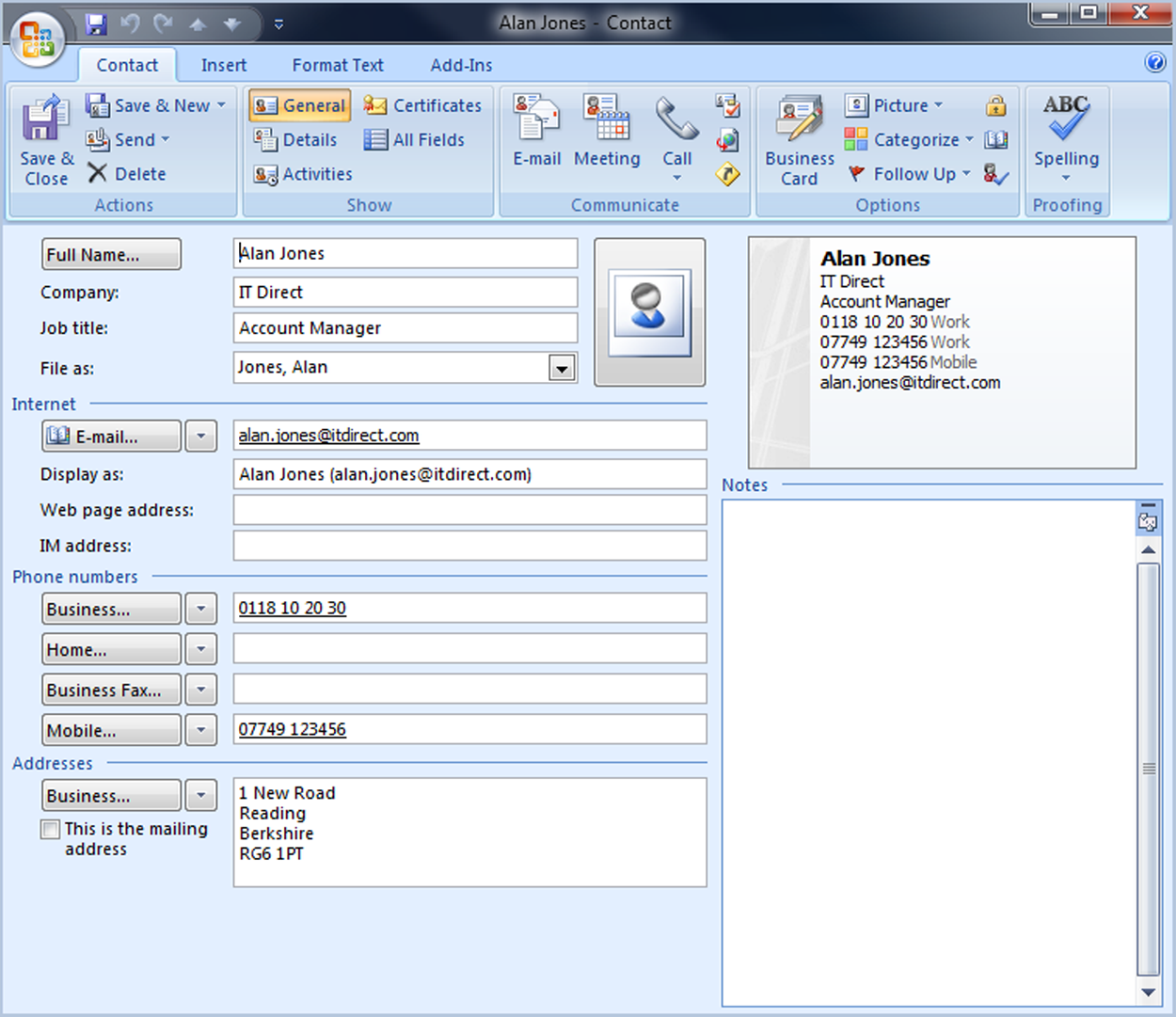 If the contact already exists within your Outlook contacts, you'll receive a prompt asking if you want to add the Person as a new contact or update the information that already exists in Outlook. Choose your preferred option and click Update.