Before downloading the Outlook Connector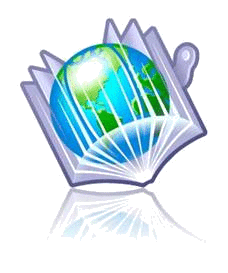 Setting up the Workbooks Outlook Connector happens in five main steps:
1. Download and install the software
A link to the download is given below. You should confirm that the Workbooks Outlook Connector is compatible with your environment by reviewing the system requirements before progressing.
2. Configure proxy settings (if required)
This is where the user is able to configure proxy settings if you are using a web filtering service. This may or may not be applicable to your environment. Your IT team will be able to provide information around this if required.
3. First Run Assistant (FRA)
This is the initial wizard that will be seen by the user when they open Outlook for the first time after installing the Workbooks Outlook connector.
4. Set up Outlook Connector Filters
This is important so that the Connector synchronises the correct records ensuring easy use and speedy relationship creation between emails and other record types.
5. Configuring Synchronisations
This will allow a user to configure how often an automatic synchronisation will take place.
Before you begin
1. Ensure that the Workbooks Outlook Connector is compatible with your environment.
Review the information on our System Requirements page.
2. Check for a corrupt 'OST' file.
The correct operation of the Workbooks Outlook Connector is not guaranteed if you have a corrupt 'OST' file. An OST is an Offline Folder file which is maintained by Outlook so that you can access your emails, contacts, and calendar entries while not connected to the Exchange Server. As a precaution, we recommend that before installing the Connector you remove and re-create your OST file. The Microsoft Office Knowledge Base provides some additional instructions on how to carry out this task.
3. Check to see whether you have the Microsoft Business Contact Manager add-in installed.
If so please disable it or uninstall completely as this is not currently compatible with the Workbooks Outlook Connector. The Microsoft Office Knowledge Base is a good starting point for this information but there are other sites available which provide instructions on how to carry out this task.
4. Make sure the Workbooks Outlook Connector module has been activated on your database.
If you are unsure, ask your Workbooks System Administrator to check this for you. The Module can be enabled within Start > Configuration > Users & Security > Licences & Modules > Modules. Simply check the box for the Workbooks Outlook Connector and then Save.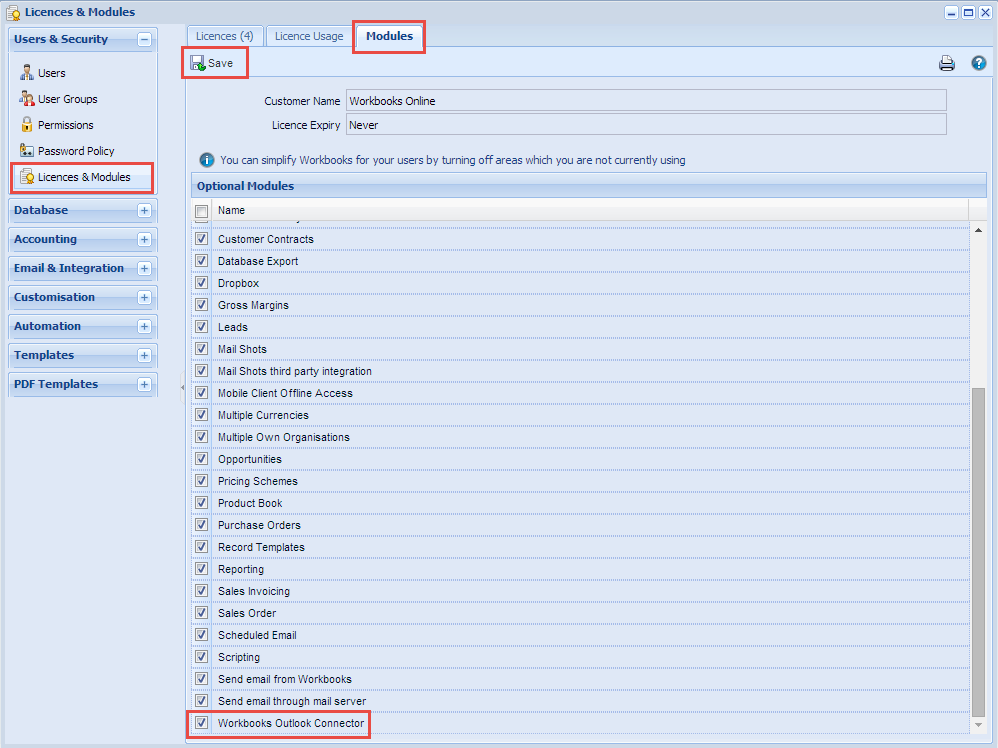 5. Make sure you know which Outlook Profile you will be using.
If you only have one Outlook Profile then please skip to the next step as this will not be relevant.
You may have multiple Profiles connected to your Outlook, such as your personal profile and your business profile. If this is the case then you must choose which one the Workbooks Outlook Connector will use, as you will only have full functionality on one Outlook Profile. When installing the Workbooks Outlook Connector it will select whichever one Outlook loads by default.
To find find out which Profile is your default:
To do this in Outlook 2016, click File>Account Settings>Manage Profiles>Show Profiles. From here you can select which Profile will be loaded by default, and hence which one the Outlook Connector will use.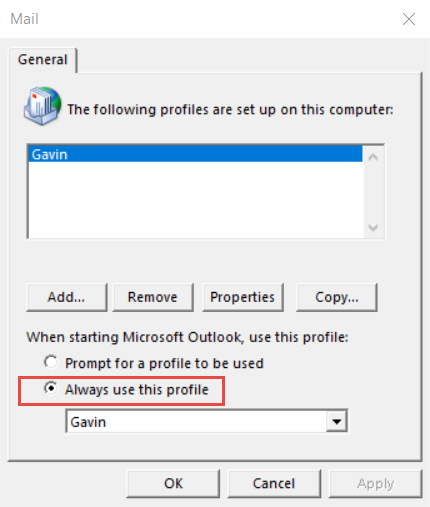 6. Allocate the Workbooks Outlook Connector licences to your users.
To do this, click Start -> Configuration -> Users & Security -> Users. From here, find the user that you wish to allocate a Workbooks Outlook Connector licence and open their record. In here, you'll simply need to check a box to allocate a licence to that particular user.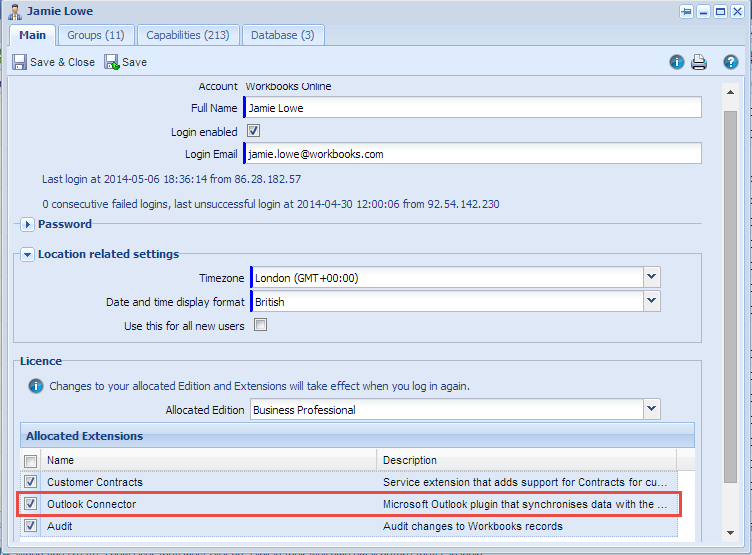 7. Close Outlook before you run the installation.
Although not essential, the installation will require a restart of your machine if not. During the installation, you will be prompted with the following message.